The OxyGuard Handy MaxiTemp 2 handheld meter is a compact and rugged electronic thermometer designed to meet the demands of fish farmers and professionals who require a reliable and accurate thermometer with data logging capabilities.
With a measuring range of -5 to +45°C and an accuracy of +/- 0.1°, the MaxiTemp 2 also measures up to +60°C with an accuracy of +/- 0.2°C. The probe is made of plastic and sea-water resistant stainless steel, and is connected to the display with a 1.5 m cable. Both the probe and display are sealed and waterproof, making it suitable for use in harsh aquatic environments.
Values can be stored automatically at preset time intervals or manually, and can be grouped according to the place of measurement. The stored values can be easily transferred to a PC using the Polaris Link, which connects to the PC via a USB cable.
Trust in the OxyGuard Handy MaxiTemp 2 handheld meter for accurate and reliable temperature measurements in your aquatic environment. With its compact and rugged design, data logging capabilities, and waterproof construction, the MaxiTemp 2 is the ideal tool for ensuring optimal conditions and the health of your aquatic life.
To make a purchase, or for more information, please contact us at 844-946-4272 or email at info@globalaquaculturesupply.com.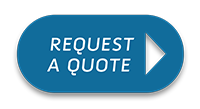 Sorry, there are no reviews for this product yet.