AquaPLC™ Intelligent Drum Filter Controls technology is the perfect choice for aquaculture specialists when it comes to monitoring rotating drum filter system. Our solution maximizes performance and ensures the most efficient and economical operation of your drum filter by responding dynamically to changes in TSS loading. This technology not only reduces backwash water usage up to 50%, allowing for finer solids capture and prolonged intervals between backwash events, but it also provides overall better water quality for aquatic systems.
On top of that, the Intelligent Drum Filter Controls feature a robust software package that features critical aquatic life support functionality and maximum electrical efficiency. In addition to providing plenty of control opportunities in terms of setting up and programming the drum filter, our IC technology makes sure that your operations are at peak levels without ever having to sacrifice performance or water quality standards.
For complete peace of mind, take advantage of the AquaPLC™ Intelligent Drum Filter Controllers – the sophisticated aquaculture monitoring system designed specifically to reduce operation costs while keeping filtration efficiency high.
Product Details
Rich Display

4.3" Color touch-screen PLC, built in compact, (NEMA4X, IP65), UL Listed, corrosion/weather-resistant fiberglass enclosure 12" x 10" x 6" (LxWxH)

Qty (2) 4-20mA Analog inputs

for precision water level sensing

Qty (8) Relay outputs

Built-in

optional PT-100 temperature sensor input

Support

for Modbus UDP

115V-60Hz power supply

cord with external On/Off switch
Features:
User-selectable

filter mode of operation (Basic, Continuous, Intelligent™ Controls) compatible with all HEX drum filters.

Precise

digital timer for drum filter activation setpoint

Fully configurable

, easy-to-navigate digital menus for multi-level setpoints, drum speed, backwash level setpoint

Built-in

Event and Alarm Datalogger

Device Feedback

Confirmation with alarm

Interlocking capability

with external alarms (i.e. audible/visual alarm)
Display Analytics include:
Drum filter level status monitoring and backwash
cycle status in real time
Interval timer since last backwash cycle
Water level indication (inches/mm)
Drum rotational speed in real-time 0-100%
Visual Alarm notification
Input/Output Status Menu

OPTIONAL Ethernet Communication Includes:
Quick-Connect ethernet communications port for remote access to operator screens, remote update access capability and alarm communications setup.
To make a purchase, or for more information, please contact us at 844-946-4272 or email at info@globalaquaculturesupply.com.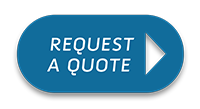 Sorry, there are no reviews for this product yet.