Industrial Series Foam Fractionators
Powered by MRC
Global Aquaculture Supply has teamed up with MRC to provide a top of the line foam fractionator for the Aquaculture industry. Foam fractionators are used extensively for water polishing, fine solids removal, and nutrient level control. Using a high efficiency needle-wheel impeller pump, these units provide unmatched, superior performance, and substantial power savings over comparable models. In addition, the triple cone washdown system provides easy cleaning and decreased collection cup maintenance. Units arrive completely assembled on an HDPE base. Industrial Series Fractionators are available in flow rates from 70-550 GPM and beyond. Give us a call today and we will be happy to help you size a skimmer for your application.
To make a purchase, or for more information, please contact us at 844-946-4272 or email at info@globalaquaculturesupply.com.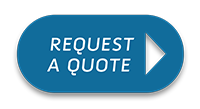 Sorry, there are no reviews for this product yet.