Our Industrial Foam Fractionators are built with heavy-duty, non-corrosive materials to ensure saltwater and ozone compatibility. They come complete with dedicated venturi pumps as well as ozone-resistant Kynar® injectors and wash-down sprayers equipped with electronic interval timers. They also come with level control valves and unions or flanges at all ports, plus an optional recirculation pump may be added to the skid. All pump motors can be configured to your desired electrical requirements. AC models have clear bodies. PE models have high density polyethylene (HDPE) bodies.
Ozone systems (with air dryers and oxygen generators) are sold separately, although they have been designed with minimal footprint requirements in mind for easy installation on the unit itself. On top of this, our fractionators come with a one-year limited warranty feature that ensures your satisfaction in both quality and performance. As an added bonus, this product is proudly manufactured from in the USA! Invest in Industrial Foam Fractionator today and make sure you've optimized your aquaculture filtration process for the future!
Benefits
Superior Clarity: Excellent protein and dissolved organics removal capacity for demanding commercial, public, residential and industrial applications.
Ozone Ready: All units available with integrated ozone injection system for increased clarity, disinfection and organic removal.
Improves Overall Water Quality: Improves biofilter performance, clears up water and adds oxygen, improving overall water quality in your system.
Freshwater Units Available: Perfect for use in ponds and display water features.
No Maintenance with Auto Wash Down: All units include automatic wash down system with new LCD interval rinse timer. Battery operated control allows simple, unlimited configurations of rinse time and interval cycling. Molded screw top lid for easy maintenance access.
New Venturi System: Re-engineered Venturi co-design with Mazzei Injector Corp. for dramatic Venturi injection increase.
To make a purchase, or for more information, please contact us at 844-946-4272 or email at info@globalaquaculturesupply.com.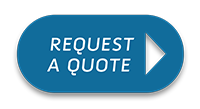 Sorry, there are no reviews for this product yet.