Introducing the HydroMarine Heat Pumps from Global Aquaculture Supply, the ideal solution for aquatic temperature control applications. Whether you are in the Aquaculture industry, Hydroponics, Zoo's and Aquariums, or any other field that requires precise temperature control, the HydroMarine Air Cooled Chiller line is the perfect fit for your needs.
These heat pumps are designed with a Titanium Evaporator in a Schedule 80 PVC shell, ensuring high efficiency heat transfer even in the toughest environments. The flanged top of the unit allows for easy cleaning without having to remove the entire shell, saving you time and effort.
All supports, jacket, and hardware are made from 316SS, providing superior corrosion resistance and durability. The HydroMarine Heat Pumps come mounted on either Corrosion Resistant FRP I-Beam or T-6061 Aluminum Square Tubing, depending on the model you choose.
With the HydroMarine Heat Pumps, you can be assured of consistent and precise temperature control, ensuring the health and well-being of your aquatic animals or plants. These units are built to last and will provide reliable performance for years to come.
Invest in the HydroMarine Heat Pumps from Global Aquaculture Supply and experience the benefits of superior temperature control in your aquatic environment.
To make a purchase, or for more information, please contact us at 844-946-4272 or email at info@globalaquaculturesupply.com.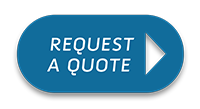 Sorry, there are no reviews for this product yet.