Engineered Minipac Heat Exchanger Packages are an excellent option for those in need of a custom designed, high-quality, efficient, and customizable heating and chilling system. These heat exchanger packages are designed to offer up to 400,000 BTUH of heating or cooling power in a compact 17" x 12" footprint.
One of the key advantages of the Engineered Minipac Heat Exchanger Packages is the use of plate heat exchangers. Unlike fixed tube-in-shell heat exchangers, plate heat exchangers offer greater adjustability for lower pressure drop and higher transfer area. This makes them ideal for smaller aquatic systems where space is limited.
The MiniPac package includes an EDPM gasketed Titanium or Stainless Steel Plate Heat Exchanger (PHE), a digital temperature controller, a flow control device with balancing valve, a strainer, and a flow meter. All of these components are pre-plumbed onto a compact skid package, making installation an easy, straightforward process.
The Engineered Minipac Heat Exchanger Packages are versatile and can be mounted on the floor or wall, making them a perfect fit for skid-mounted filtration systems. They're also an excellent space saver, making them a great option for a wide range of applications, including aquaculture, hydroponics, and aquariums.
If you're in need of a high-quality, efficient, and custom heating and cooling system for your aquatic system, the Engineered Minipac Heat Exchanger Packages from Global Aquaculture Supply are an excellent choice. With their compact size, plate heat exchanger technology, and easy installation, they're a great investment for anyone looking to optimize their aquatic system's performance.
To make a purchase, or for more information, please contact us at 844-946-4272 or email at info@globalaquaculturesupply.com.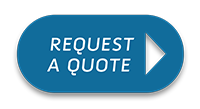 Sorry, there are no reviews for this product yet.