Global Aquaculture Supply offers high-quality Grid Coil Heat Exchangers, which are specifically designed for immersion heating and cooling applications to be used in conjunction with a boiler or chiller system for aquatic solutions.
These heat exchangers allow coils to be installed directly inside aquatic tanks or filtration sumps, maximizing heat transfer efficiency and providing optimal temperature control. They can be used for both heating and cooling applications, making them an excellent choice for a wide range of aquatic systems. Another advantage of Grid Coil Heat Exchangers is their efficiency. By allowing for direct immersion of the coils, heat transfer is maximized and temperature control is optimized. This can help reduce energy costs and ensure that the aquatic system is operating at peak performance.
Grid Coil Heat Exchangers are also durable and long-lasting. Constructed from high-quality materials, available in 20 Gauge Steel, T316 S/S, or Titanium, they are built to withstand the harsh conditions of aquatic environments and provide reliable performance for years to come.
If you're in need of a versatile, efficient, and reliable heat exchanger for your aquatic system, Grid Coil Heat Exchangers from Global Aquaculture Supply are an excellent choice. With their ability to be used for both heating and cooling applications, and the option for complete system configuration, they're an investment that can help optimize your aquatic system's performance and reduce energy costs.
Features
Superior Corrosion Resistance
Titanium & 316SS Construction
Variable Flow Design
Durable & Long Service Life
Custom Fit to Tank Dimensions
To make a purchase, or for more information, please contact us at 844-946-4272 or email at info@globalaquaculturesupply.com.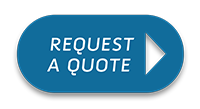 Sorry, there are no reviews for this product yet.