Cone Bottom Tank Stands from Global Aquaculture Supply – the perfect complement to our Cone Bottom High-Density Polyethylene (HDPE) Tanks! Our tank stands come in both standard and custom options, with a variety of sizes to choose from.
Our tank stands are designed to optimize working space and provide easy access, making them ideal for recirculating aquaculture systems, aquatic research, mounting settling tanks, fish and shellfish culture tanks, holding, breeding, display, and more.
We offer a range of sizes to suit your specific requirements, ensuring that you can find the perfect match for your Cone Bottom HDPE Tanks. With our tank stands, you can ensure that your tanks are securely mounted and positioned at the perfect height for easy maintenance and operation.
Our Cone Bottom Tank Stands are a cost-effective solution for your aquaculture needs. They are manufactured with high-quality materials, ensuring their durability and longevity. With Global Aquaculture Supply, you can rest assured that you are getting a reliable and practical solution for all your tank stand needs.
Choose Global Aquaculture Supply for all your Cone Bottom Tank Stand needs and experience the convenience and efficiency of our high-quality products.
To make a purchase, or for more information, please contact us at 844-946-4272 or email at info@globalaquaculturesupply.com.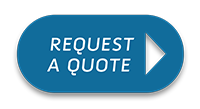 Sorry, there are no reviews for this product yet.