Oxygen and Ozone Contact Cones from Global Aquaculture Supply are the ultimate solution for efficient and effective water treatment in aquatic systems. Oxygen and Ozone Contact Cones are designed to provide high concentrations of dissolved oxygen and ozone in water, making them a vital component of any aquaculture system. The cones are highly efficient, with efficiency rates at or near 100%, and are virtually maintenance-free.
With a high-pressure design, the cones diffuse gas into the water as it flows downward and out through the bottom, ensuring maximum utilization of gas transfer area. The cones also come with a 25psi pressure relief valve, ensuring safe and reliable operation at all times.
Oxygen and Ozone Contact Cones are designed for containerized shipping, making them accessible anywhere in the world. Trust Global Aquaculture Supply to provide you with the best products and services in the industry. Contact us today to learn more about Oxygen and Ozone Contact Cones and how they can benefit your aquaculture system.
To make a purchase, or for more information, please contact us at 844-946-4272 or email at info@globalaquaculturesupply.com.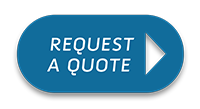 Sorry, there are no reviews for this product yet.