Sweetwater Regenerative Blowers from Global Aquaculture Supply are the perfect solution for your aquaculture aeration system needs. These blowers are designed to deliver high pressures, even in corrosive environments while operating at low noise levels, making them more efficient than industry-standard commercial blowers.
With an oil-free delivery of air, these blowers are inexpensive to operate and are extremely energy-efficient, saving you money on your energy bills while providing consistent performance. The blower has only one moving part, a dynamically balanced impeller which is attached directly to the motor shaft. This design ensures that there is no wear, no vibration, no seals, and no lubrication required, making it easy to maintain and extend the life of the product.
Designed with an aluminum blower housing, impeller, and cover, these blowers are inherently corrosion-resistant, promoting extended product life. However, it's important to note that high altitude can affect blower performance, so it's recommended to deduct 4% of volume and pressure for every 1,000' (300 m) above sea level.
The UL-, CSA-, and CE-compliant, direct-drive, TEFC motors (except models S631-B, S63-C, S651-B, which are ODP motors) feature permanently sealed ball bearings for increased protection against weather, dirt, and moisture, particularly in a humid aquaculture environment. These high-efficiency type motors will run cool and handle a wide range of power variations often found in rural locations. The permanently sealed bearings incorporate polyurea grease which extends bearing life and offers superior resistance to washout, rust, and corrosion. Thermal overload protection protects motor windings from damage, should the blower become stalled during operation. Additionally, thermal overload protection switches automatically reset when single-phase motor windings cool down to a safe level of operation.
All models will operate on both 50 and 60 cycle (Hz) power, except models S631-B and S651-B, which are 60 Hz only. S631-B has no thermal protection.
Invest in the Sweetwater Regenerative Blowers from Global Aquaculture Supply for your aquaculture aeration system needs and experience high-pressure performance, low noise levels, and energy efficiency at an affordable price.
To make a purchase, or for more information, please contact us at 844-946-4272 or email at info@globalaquaculturesupply.com.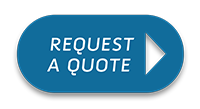 Sorry, there are no reviews for this product yet.