FPZ Regenerative Blower Silencers are an essential accessory for aquaculture aeration systems. These silencers are designed to effectively reduce the noise level generated by the regenerative blower system, making it more tolerable for the human ear and creating a more conducive working and aquatic culture environment.
The FPZ Regenerative Blower Silencers are constructed using high-quality materials, ensuring durability and longevity. The design features an innovative structure that effectively reduces the decibel (dB) level and softens the pitch generated by the regenerative blower system. This results in a significant reduction in noise, creating a more comfortable atmosphere for both workers and aquatic life.
With easy installation and maintenance, the FPZ Regenerative Blower Silencers are an ideal solution for aquaculture systems in need of effective noise attenuation. These silencers are compatible with a range of aquaculture aeration systems, making them a versatile and cost-effective option for businesses and organizations.
Investing in Global Aquaculture Supply's FPZ Regenerative Blower Silencers will not only improve the working environment for employees but also promote the health and well-being of aquatic life. Choose Global Aquaculture Supply for high-quality, reliable, and effective solutions for all your aquaculture needs.
To make a purchase, or for more information, please contact us at 844-946-4272 or email at info@globalaquaculturesupply.com.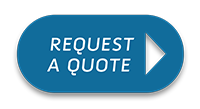 Sorry, there are no reviews for this product yet.