Sequence® WW Basket Strainers from Global Aquaculture Supply Company are ultimate solution for protecting your aquaculture pumps from debris and running loosing prime. Designed with the highest quality materials, these basket strainers are built to withstand the harsh conditions of aquaculture environments, ensuring reliable and long-lasting performance.
The Sequence® Pumps WW Basket Strainers feature a durable, high-impact polypropylene construction that is resistant to corrosion and UV damage. The strainer baskets high-quality mesh effectively filters out debris and other unwanted materials from your aquaculture system. The strainer basket is also easily removable for cleaning, making maintenance a breeze.
These basket strainers are specifically designed to fit Sequence® Pumps, providing a perfect match for your pump protection needs. They are available in a range of sizes to accommodate different flow rates, ensuring that you can find the perfect fit for your aquatic system.
In addition to their superior performance and durability, the Sequence® WW Basket Strainers are also incredibly easy to install and use. They feature a simple, user-friendly design that makes maintenance and cleaning a breeze, saving you time and effort.
So why wait? Keep your aquaculture system running smoothly and efficiently with the Sequence® WW Basket Strainers from Global Aquaculture Supply. With their unbeatable quality, performance, and ease of use, they are the ultimate solution for all your basket strainer needs. Order yours today and experience the difference!
To make a purchase, or for more information, please contact us at 844-946-4272 or email at info@globalaquaculturesupply.com.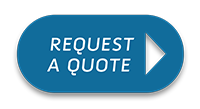 Sorry, there are no reviews for this product yet.