Are you looking for the perfect turnkey Recirculating Aquaculture Systems (RAS) for your professional needs? Look no further than our team of experienced aquaculture specialists to provide you with the best RAS systems for universities, research institutions, private aquaculture companies, state and federal agencies. Our RAS systems come with all of the components necessary to meet your unique project requirements and are the ideal solution for fish production, breeding, quarantine, research and education.
Our team will provide you with technical sizing and support from the design stage through production, startup, commissioning and training. Our RAS systems include tanks, pumps, filtration & disinfection components, and temperature control equipment. We also provide water quality monitoring and control systems giving you granular insight into your systems performance. No matter what the application is – from viewing tanks in an educational setting to production-level operations-our engineering documentation ensures that the proper construction processes are utilized to ensure excellent results.
We're here to make sure that every step of your aquaculture project runs smoothly. With our top-notch Recirculating Aquaculture Systems, know you're getting robust solutions designed to last – no matter how complex your application might be. Get in touch today to get started on the perfect system for your needs!
Why choose Global Aquaculture Supply Co. for your RAS System?
Modular and Scalable System Design is pre-assembled and skid mounted filtration systems water tested prior to shipping for simple professional field installation.
Comprehensive Range of System Options Available to meet the specific technical and budgetary needs of any project.
Design & Engineering Documentation Provided by Global Aquaculture Supply Co. to support professional installation including 3D CAD drawings, process diagrams, electrical wiring schematics, operation and maintenance manuals.
Startup, Commissioning & Training by Global Aquaculture Supply Co. insures project success. We also provide extensive remote support to all of our clientele.
To make a purchase, or for more information, please contact us at 844-946-4272 or email at info@globalaquaculturesupply.com.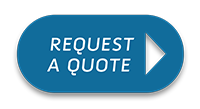 Sorry, there are no reviews for this product yet.