If you're looking for a powerful and durable freshwater submersible pump, then look no further than the Tsurumi LB Series from Global Aquaculture Supply. These pumps are designed to fit perfectly into 8" pipes, making them easy to install and handle.
The LB Series features a top discharge design that provides maximum motor cooling efficiency, allowing for continuous duty operation at low levels and extended dry-run capability. Plus, with the Circle Thermal Motor Protector, you can rest assured that your pump is protected against overheating, over amperage, and run-dry situations.
In addition to its durable design, the LB Series also includes several features that help to extend the life of the pump. The Anti-Wicking Block prevents water incursion due to capillary wicking, should the power cable be damaged or the end submerged. The Oil Lifter lubricates the seal faces down to 1/3 of normal oil level, extending seal life by ten times without using any additional power.
For the most durable seal design available, the LB Series uses dual inside mechanical seals with silicon carbide faces, both top and bottom, running in an oil-filled chamber. The High Chrome Iron Semi-Open Impeller resists wear from abrasive particles, while the Synthetic Rubber Pump Casting provides wear resistance and easy maintenance. Finally, the V-Ring System protects the shaft seals, ensuring long-lasting performance.
Overall, the Tsurumi LB Series Freshwater Submersible Pumps from Global Aquaculture Supply are a reliable and efficient choice for your pumping needs.
To make a purchase, or for more information, please contact us at 844-946-4272 or email at info@globalaquaculturesupply.com.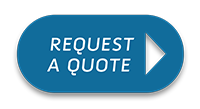 Sorry, there are no reviews for this product yet.