Please contact us at 866-790-6774 or info@globalaquaculturesupply.com for sizing and shipping information.
Global Aquaculture Supply's line of low space bioreactors are a ready to use, complete biofiltration package. They are well suited for systems ranging from research and hatcheries to small scale growouts. Please contact us for more info including dimensions and flow rates. Systems include tank, all fittings, and media. Air pump is required and not included.
Please contact us directly for a price and shipping quote.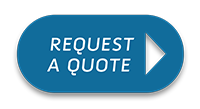 Sorry, there are no reviews for this product yet.