Global Aquaculture Supply's Round High-Density Polyethylene (HDPE) Tanks are the perfect solution for fish and shellfish culture tanks, holding, breeding, display, and more. Our tanks come in a variety of volumes and can be customized to meet your specific needs.
Our round tanks are free-standing with no external bracing, which allows for excellent access and ample working room between tanks. Custom features are available, including windows or display viewing ports, tank filtration systems, drain screens, mesh tank covers, lids, external standpipes, base stands, custom pipe fittings, and more.
Our tanks are lightweight and cost-effective, making them an ideal choice for a variety of applications in recirculating aquaculture systems and aquatic research purposes. We use FDA approvable, BPA-Free, Food Grade High-density Polyethylene with built-in UV inhibitors to avoid color fading and break-down from sunlight, ensuring that our tanks are safe, durable, and long-lasting.
Most of our tank models are nestable, which means that they can be stacked on top of each other for economic shipping and storage options. With Global Aquaculture Supply's Round HDPE Tanks, you can expect high-quality, customizable tanks that are built to last.
To make a purchase, or for more information, please contact us at 844-946-4272 or email at info@globalaquaculturesupply.com.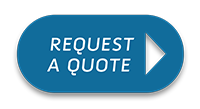 Sorry, there are no reviews for this product yet.