Introducing Iwaki Mag Drive Pumps from Global Aquaculture Supply, the world leader in small magnetically coupled centrifugal pump technology. These compact and efficient magnetic drive pumps are available in a range of sizes, from 1/250th HP to 1/3HP, making them the ideal choice for any aquatic process needs.
With extraordinarily high efficiencies, the WMD & MD pumps from Iwaki are the clear choice for almost every process, recirculation or transfer application. These pumps are available in standard alumina ceramic bearing materials and polypropylene, or optional SiC (silicon carbide) and ETFE (fluoropolymer) for your most aggressive or highest purity requirement.
The Iwaki America pumps are not only compact and highly efficient, but they also offer higher pressure and last longer than any traditional offerings. This makes them the perfect choice for those who require compact, quiet, and reliable pumps.
Iwaki Mag Drive Pumps also offer motor matching, with more motor/pump configurations than any other manufacturer, allowing for tailored pump applications. Premium, high efficiency motors are used throughout the line, including totally enclosed, permanent split capacitor motors that are compact, cool, and economical. Tolerance to voltage variation without overheating and 50/60 Hz operation allows the product to be used in a worldwide market. PSC or shaded pole AC motors are standard, and brushed and brushless motors are available for DC applications.
In summary, Iwaki Mag Drive Pumps from Global Aquaculture Supply are the clear choice for any aquatic process needs. With their compact design, high efficiency, and motor matching capabilities, they offer unparalleled performance and reliability. Choose Iwaki Mag Drive Pumps for your next aquatic process application and experience the difference.
To make a purchase, or for more information, please contact us at 844-946-4272 or email at info@globalaquaculturesupply.com.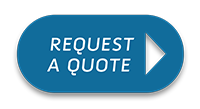 Sorry, there are no reviews for this product yet.