Experience ProMinent®'s Conductivity Temperature Flow Sensor (CTFS), a multi-parameter system designed specifically for use with the Aegis II Monitoring & Control unit and ideal for monitoring and controlling conductivity in freshwater aquatic systems. Our decades of expertise in instrumentation have resulted in a quality product, built to be reliable and simple enough that it can be installed in the field quickly and easily. Consisting of a controller, a modular PVC housing, and sensors, our CTFS is designed to withstand pressures up to 100 psi while accurately monitoring temperature ranges between 32-100°F. Make sure your freshwater aquaculture business operates at its optimal level with ProMinent®'s Conductivity Temperature Flow Sensor.
Product Details
Body Style: 3/4" NPT ABT Body
Cable Length / Connector: 10ft/3ft Meter, Carol C4066A, AWG22, 3 Conductor Cable, No Connector
Maximum Distance: 150 ft, Use AWG22 to Lengthen
Type: Conductance, Temperature - 11mVK and Thermal sensor (proprietary)
Range: Conductivity: 100 to 10,000 mS/cm, Temperature 32-100 degF, 0 to 38 deg C, Flow 1 gpm minimum upto 100 degF
Temperature Range: 0 to 38 degC (32 to 100 deg F)
Pressure: Maximum 100 psi / 7 bar
Requires Insertion Part #7760445 (SM2T-SE)
Controller Compatibility: Aegis II Controllers Only
Communication: Serial communication
Note: Never include low voltage sensors in conduit that contains AC voltages
To make a purchase, or for more information, please contact us at 844-946-4272 or email at info@globalaquaculturesupply.com.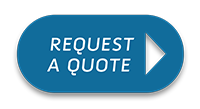 Sorry, there are no reviews for this product yet.