OxyGuard CO2 Analyzers are a reliable and user-friendly tool for measuring free dissolved carbon dioxide concentration directly in the water. The CO2 concentration is displayed on the instrument's screen, and there is also an analog output available. For added convenience, a version with a built-in data logger is also available.
Unlike other dissolved substances and carbonates, the OxyGuard CO2 measures the free dissolved CO2 directly, providing accurate and precise measurements of the CO2 gas partial pressure that affects fish. This makes the OxyGuard CO2 analyzer an essential tool for monitoring and managing the carbon dioxide levels in your aquatic environment.
The analyzer is easy to calibrate using the front panel "slope" and "zero" adjustments, and a salinity adjustment is also available. Calibration intervals are long, and the OxyGuard CO2 analyzer does not require regular maintenance, making it the perfect tool for continuous, direct, and hassle-free measurements of the amount of carbon dioxide that will affect your aquatic life.
Trust in the OxyGuard CO2 Analyzers for accurate and reliable measurements of carbon dioxide levels in your aquatic environment. With their user-friendly design and advanced technology, these analyzers are the ideal tool for ensuring optimal conditions and the health of your aquatic life.
To make a purchase, or for more information, please contact us at 844-946-4272 or email at info@globalaquaculturesupply.com.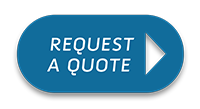 Sorry, there are no reviews for this product yet.