Introducing the ultimate solution for accurate and controlled fish feeding in aquaculture businesses - the Arvo-Tec feeding systems and products. As a global technology leader, Arvo-Tec offers unparalleled feeding technology that meets the rigorous requirements of any scale operation.
With the complete Arvo-Tec product line available at Global Aquaculture Supply, you can now reduce labor and feed costs while increasing growth rates by having the exact amount of feed needed accurately delivered to each tank. The versatile design of the system, with multiple sizes of hoppers and drums, and a variety of accessories, can fit any farm's specific feeding needs.
The feeding drums can be easily changed in the field without any tools as fish increase in size, making it a convenient and hassle-free solution. The system handles pellets from 0.3 to 9mm with over 98% accuracy under normal conditions, ensuring that your fish receive the right amount of feed every time.
The intelligent control systems take the guesswork out of feeding and can be programmed to increase feed automatically as fish grow, based on user input FCR and biomass. This means that you can maximize consumption and ensure that your fish are getting the right amount of feed at the right time.
All parts of the Arvo-Tec feeding system are either non-metallic or ANSI 316SS, making them suitable for both fresh and saltwater applications. This ensures that the system is durable and long-lasting, even in harsh aquatic environments.
Invest in the Arvo-Tec feeding system today and experience the benefits of accurate and controlled fish feeding in your aquaculture business.
To make a purchase, or for more information, please contact us at 844-946-4272 or email at info@globalaquaculturesupply.com.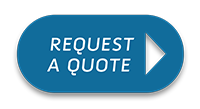 Sorry, there are no reviews for this product yet.